Well Equipped Kitchen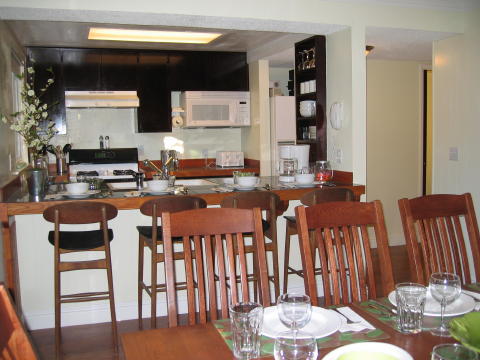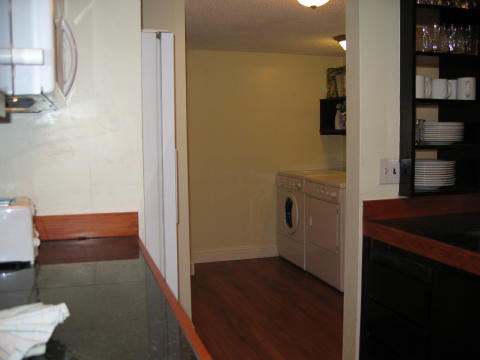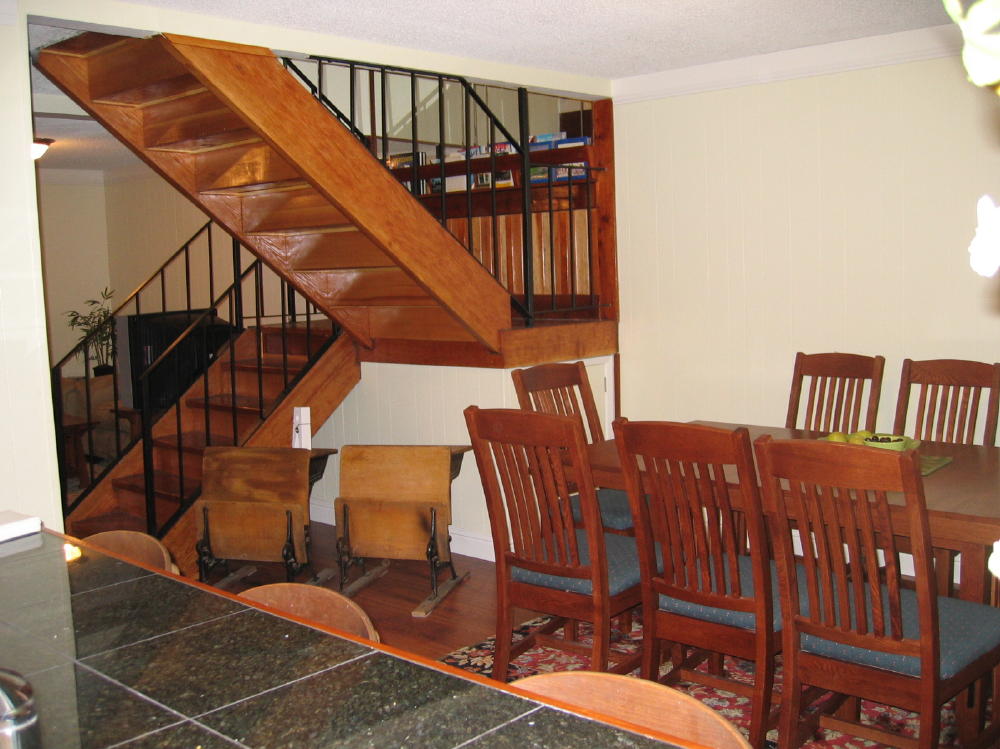 Features include newer Appliances, instant hot water, blender, toaster, microwave, adequate serving dishes and pots, and enough plates and silverware so you won't need to run the dishwasher for every meal.
People cooking or washing dishes won't be disconnected from the crowd and can participate in conversations in living room or back deck. From the kitchen you can watch (with a lean or two)a fair bit of whats going on in the open space out back or see the folks on the couch (big lean).